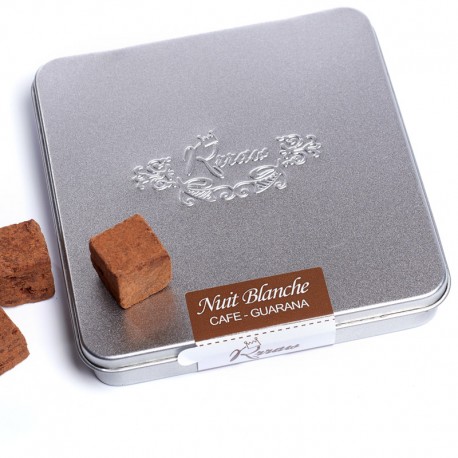  
Truffes NUIT BLANCHE - Café Guarana (100gr)
Truffles of raw coffee and guarana chocolate. 50% of raw cocoa and 22% of integrated cane sugar. 30 truffles per metallic box. Keep at room temperature.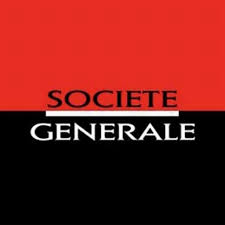 Pure raw chocolate made in France with love. *Biological ingredients : raw cocoa beans*, integrated cane sugar*, almond*, sunflower oil*, coffee*, guarana*, raw cocoa powder*, sea salt.
These truffles 100% vegetable holds its promises. One or multiple cubes will bring you a subtle energy, but if you eat all of the box, your night will sleepless. Thanks to Rrraw you no longer need to take a chocolate with your coffee, you even don't have to take a coffee…. it is in your chocolate, accompanied by its Amazonian cousin the guarana .
Cette truffe 100% végétale tient ses promesses. Un ou plusieurs cubes vous apporteront une subtile énergie, mais si vous mangez toute la boite, votre nuit sera blanche. Grâce à Rrraw plus besoin de prendre un chocolat avec votre café, même plus besoin de prendre un café …. il est dans votre chocolat, accompagné de son cousin amazonien le guarana.
Amount per 100G

Calories : 2460 kj / 590 kcal
Glycemic Index : 44
Total Fat : 47 g
- Sat.Fat : 18 g
Total Carbs : 37 g
-  Sugar : 21 g
Protein : 7.9 g
Salt : 0.152 g  

May contain traces of nuts or sesame
Data sheet
Poids (g)

100

Labels

Artisan de France, Biologique, Vegan, Sans gluten, Solidaire