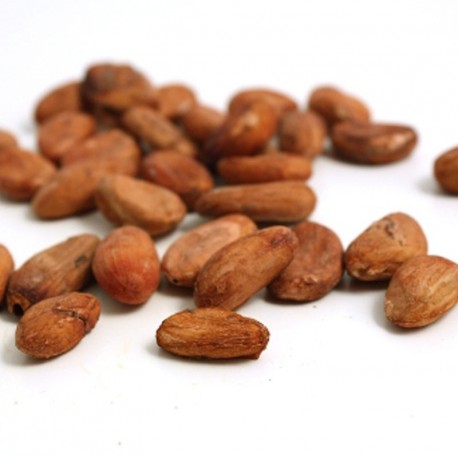  
Pures Fèves de cacao cru
Crunchy, energizing as well as emphasizing the cacao bean is delivered to you in its naked form. 100% cacao. Without sugar, fructose, or lécithine.
Pur raw cacao beans. *organic ingredients: raw cacao beans*.
Our raw cocoa beans, collected and fermented, in a wild environment, are dried in the Peruvian sun and covered with chocolate in France with love.
We frequently get asked "how many cacao beans should be eaten per day?" : 5 to 10 maximum for an adult / 2 to 5 for a child
Calories : 1470 kj / 470 kcal
Glycemic Index : 45
Total Fat : 33 g
  - Sat.Fat: 17 g
Total Carbs : 39 g
 - Sugar 22 g
Protein : 7.3 g
Salt : 0,152 g  
May contain traces of nuts or sesame
Data sheet
Poids (g)

80

Labels

Artisan de France, Biologique, Vegan, Sans gluten, Solidaire