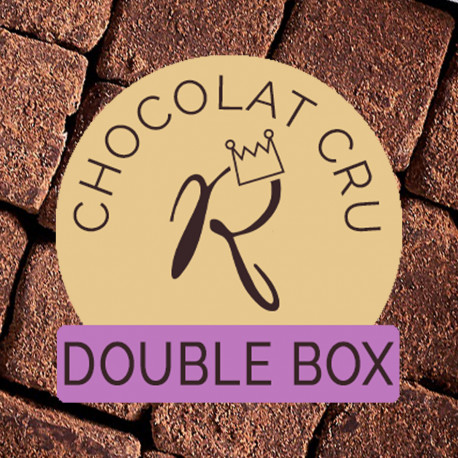  
copy of DOUBLE ABONNEMENT BOX CHOCOLAT
OFFRE Pour 54€ tous les 2 mois : # 1 chocolat par jour # un cadeau toujours dispo # des exclusivités ...
Subscribe and save !
Save time
No commitment, we deliver you the desired frequency
Le DOUBLE ABONNEMENT BOX* : 54€ tous les deux mois (27€ par mois)
Vous recevrez tous les 2 mois votre DOUBLE BOX par colis postal.  
Année (sauf été) # 2 boites de 30 truffes  (1 exclusivité par BOX)  X2 
Eté # 1 BOX avec 9 sachets Crunchy (Dont 1 exclusivité) X2
Si c'est un cadeau spécifiez l'adresse de livraison du bénéficiaire.
La Double Box est composée de 2 Box identiques adressées à la même adresse.
*offre sans engagement 
Data sheet
Labels

Artisan de France, Biologique, Sans Gluten, Solidaire